Michael Keaton gave us some of the most iconic Batman quotes that exist, so he is no stranger to portraying a man who dons a suit and becomes super.
That's why the arrival of his latest film trailer for Birdman is so ironically real.
Keaton portrays a former Hollywood superstar who was best known for playing the titular superhero, and to say he has slowly lost his mind (and his career) is a gross understatement. 
He is now trying to get his career back on track with a Broadway production and, by the looks of the above trailer, his mind too. That's why we also love the use of the song Crazy throughout this trailer. 
Birdman also stars Emma Stone, Zack Galifianakis, Edward Norton, Amy Ryan and Naomi Watts and will hit theaters October 17.
The film has also debuted its iconic-looking poster!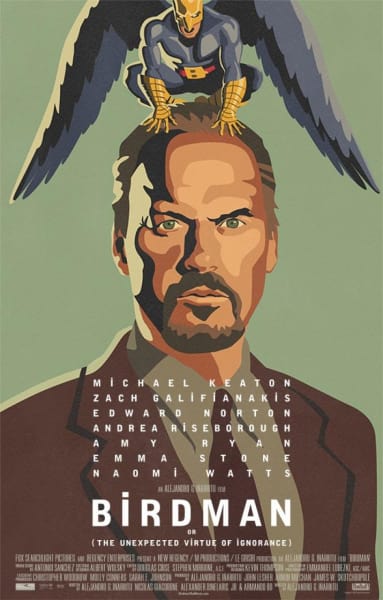 And why not have a real meta moment and watch Batman online!