Guardians of the Galaxy Exclusive: Djimon Hounsou on Trailer's Iconic Line!
by Joel D Amos at . Updated at . Comments
Whether that first Guardians of the Galaxy trailer, or any of the ones that followed, it is Djimon Hounsou as Korath the Pursuer who gets to deliver the line that gets the most laughs and is the most prophetic.
Given that this is a Marvel superhero conglomerate that, largely, the movie-going population has not heard of, the Hounsou-delivered line of "Who?" when Chris Pratt's Star Lord introduces himself with the opinion that he should be universally renowned is performed with impeccable timing and power. 
When we caught up with Hounsou for his box office hit How to Train Your Dragon 2, we had to ask the star how much went into that now iconic line and how important it was to say it just so as to not only fit into the fabric of the story, but also to reflect audiences' lack of awareness to all things Guardians of the Galaxy.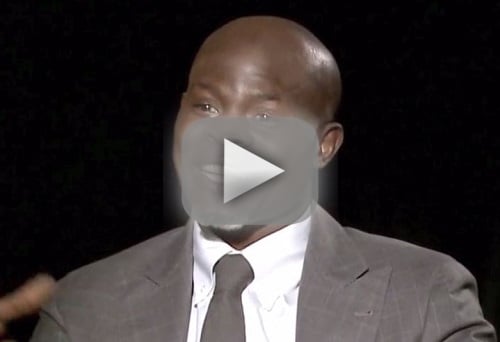 Look for Guardians of the Galaxy August 1, and in the meantime, check out a new still of Hounsou as Korath the Pursuer and then click through and check out all of our stills from the highly anticipated Marvel movie.