Mark Ruffalo (and Joss Whedon's script) is largely responsible for making a Hulk that worked in The Avengers. Since then, there has been a clamoring for a Hulk stand-alone movie starring Ruffalo, and it seems that it is closer to happening than ever before.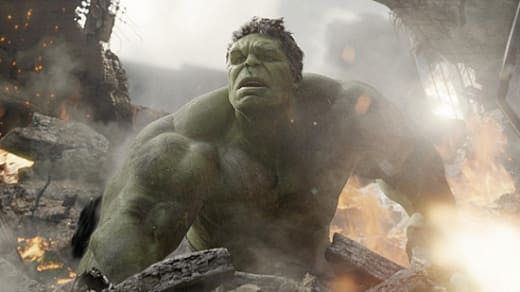 "I look forward to going down that road, if we could crack that nut. I think the Banner/Hulk storyline is obviously not easy, a tough nut to crack," Ruffalo told Digital Spy.
"I think they are, for the first time, entertaining the idea of it. When we did The Avengers it was basically 'No!' and now there is some consideration for it. But there's still nothing definitive, not even a skeletal version of what it would be."
We do have Avengers: Age of Ultron coming up first, but admit it… a Hulk stand-alone movie starring Ruffalo has you just slightly salivating!
And what about some other Marvel movie where we could see a Hulk appearance?  
"If they do Iron Man 4 and Banner's in that, that would be great," Ruffalo admitted.
Watch The Avengers online and relive why we fell in love with Ruffalo as the green monster. 
And be sure to check out all the photos we have so far for Hulk's next adventure, Avengers: Age of Ultron.