As we heard from Ralph Fiennes, James Bond 24 was set to start production in October. After the success of Skyfall, we are more than ready for the next chapter of the Daniel Craig era of the man who has a license to kill.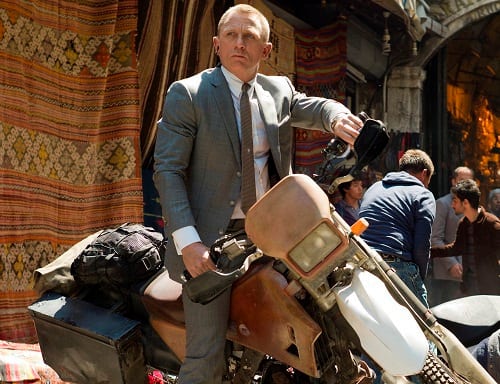 Guess what? We're going to have to wait a little longer as production of the 24th Bond movie has been delayed by a couple of months so that a little humor can be injected into the action-heavy script.
Wait, what?
What's interesting about this is there were some recent quotes out there by a former Bond -- Roger Moore -- who felt that the Craig-era movies were missing humor. Now, there are re-writes to add humor?!
Specifically, director Sam Mendes wants a bit more of the humorous banter pumped up between Bond and Moneypenny (Naomie Harris). To be fair, that was always a joy with previous Bond films. So, one can see why Mendes wanted the humor factor between these two playful and flirtatious souls to be increased.
No word on whether this will influence the November 6, 2015 release date. It shouldn't -- although it will add a bit of stress due to a shorter post-production process for the follow-up to Skyfall.
While we wait, watch Skyfall online and get your Bond fix.