Jupiter Ascending Moves to 2015: Channing Tatum & Magic Boots Delayed
by Joel D Amos at . Updated at . Comments
The highly anticipated sci-fi thriller, Jupiter Ascending, from the Wachowskis has been bumped. The film was originally slated to arrive in merely a few weeks (July 18), but Warner Bros. has announced that the Channing Tatum and Mila Kunis-starring sci-fi adventure will now land February 6, 2015.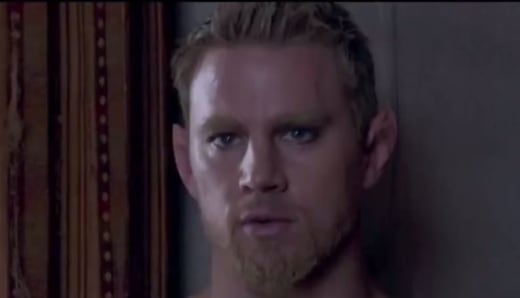 As seen in the Jupiter Ascending trailer, Tatum is an extraterrestrial soldier who is sent to Earth to protect Kunis. Why, you ask? Because although she is living the most mundane of lives, she is actually destined to be a princess who holds the key to peace in the universe.
No reason was given for the move, and being released in the first two months of the year versus a summer release date has not traditionally been a good sign.
But, more and more movies are being released during that time, which was previously thought of as a kiss of death. So, it may just be a simple case of the film not being ready yet.
In the mood for Wachowski magic? Watch The Matrix online and that ought to hold enough of the good stuff until Jupiter Ascending lands in February.