Lone Survivor Exclusive Clip: Inside One "Crazy" Stunt
by Joel D Amos at . Updated at . Comments
On the Lone Survivor DVD (out now), there is a bonus feature that is beyond impressive.
And we've got an exclusive clip from it for our readers. It shows the commitment the real actors and their stunt doubles have to portraying the real life heroes who give their life and whose story is told in the film starring Mark Wahlberg, Emile Hirsch, Taylor Kitsch and Ben Barnes.
"I saw guys fall down off these boulders and get right back up," Kitsch said in our exclusive clip. "It's crazy."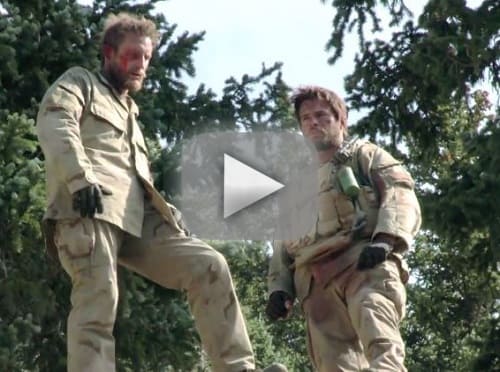 But thank goodness for these stuntmen as that way filmmaker Peter Berg and his stars could accurately capture the astounding story that is the tale of Navy SEAL Marcus Luttrell and three other SEALs who got caught behind enemy lines in Afghanistan and gave everything they had to come out alive.
After seeing this exclusive video and reading our Lone Survivor DVD review, we're sure that you will want to watch Lone Survivor online.