Liam Neeson stars in Non-Stop and the film has arrived on DVD and Blu-Ray (check out our Non-Stop DVD review).
The latest thriller starring Neeson features him as an air marshal who gets a text within minutes after takeoff. It seems that someone wants millions deposited into their account or a passenger will die every 20 minutes.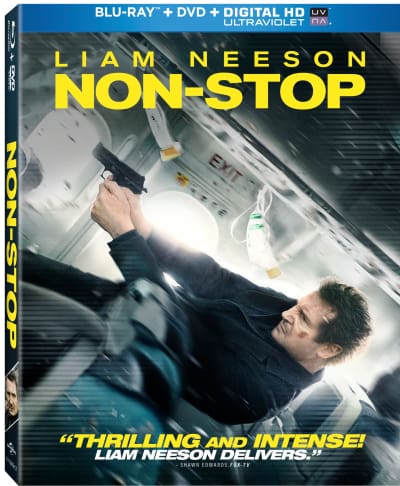 Non-Stop is also the latest action fest from super producer Joel Silver, and as such, one can expect a certain amount of thrills and spills -- and not to mention a hero who is reluctant to say the least. 
Movie Fanatic has a chance for not one, but two of our readers to score a copy of the Blu-Ray, and we think this is one you'll want to have in the collection to watch over and over. 
And if you don't win, be sure to watch Non-Stop online. So, how do you enter?!
Use the widget below to enter on Facebook or Twitter. There are three unique ways to enter, and by entering all three ways you can increase your chance at winning!