Hot on the heels of the Paddington trailer that just premiered last week, we have learned that the beloved children's literature bear has lost his voice.
Colin Firth was set to be the voice of Paddington, but has announced that upon seeing what they came up with, he felt that it didn't fit his vocal presence.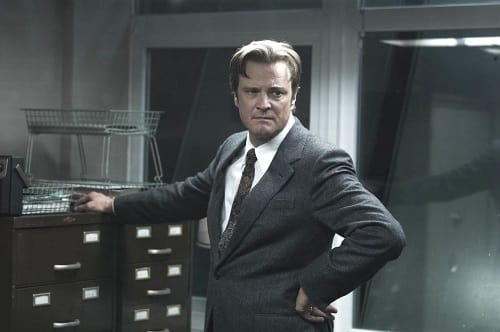 "After a period of denial, we've chosen a 'conscious uncoupling,'" Firth said to EW. Of course we know that that phrase was popularized by Gwyneth Paltrow when announcing her split with Chris Martin.
Where that leaves the Paddington production with a Christmas release date is not really so up in the air. Filmmakers have said that they will bring another voice actor in and have no problem re-recording lines and getting that film completed in time for the holiday movie season.
It is us, or do you think that Firth was not so keen on playing a bear who dunks his head in a toilet and tastes his ear wax? Yeah, us too. 
One movie we will see Firth in soon, and we cannot wait, was teased with the release of that Kingsman trailer!
Oh, and given what footage we've seen so far from the cuddly bear, might we suggest Ricky Gervais?