The first trailer for Paddington is here!
TWC-Dimension has given us the first tease of the film that is taking the beloved bear off the pages of the iconic children's books and bringing him to the big screen.
And the best news of all… the live action heartwarming comedy features Oscar winner Colin Firth (recently seen in that killer Kingsman trailer) as the voice of Paddington!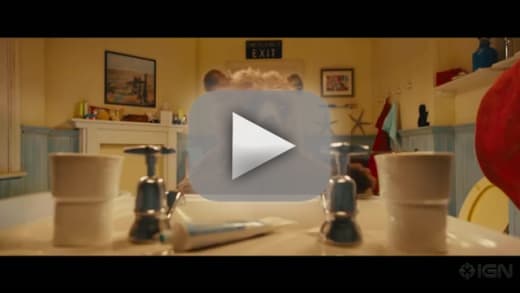 Paddington is set to hit theaters this Christmas and also features the talents of Hugh Bonneville, Nicole Kidman, Sally Hawkins, Jim Broadbent and Julie Walters.  
The story of Paddington (based on the novels by Michael Bond) is brought to the big screen by a producer in David Heyman who is no stranger to taking beloved British literature and giving it the attention it deserves to make fantastic films.
You see that when you watch Harry Potter and the Sorcerer's Stone online – that's a Heyman movie series!
TWC has also released a poster and a few stills of the adorable bear. Click through and enjoy them below!