Screen icon Ruby Dee has passed away after living the fullest of lives in her 91 years. She and husband Ozzie Davis blazed a trail for all those that would come after her, and besides her work on the silver screen and stage, she was integral and a stalwart during the Civil Rights movement of the 1960s.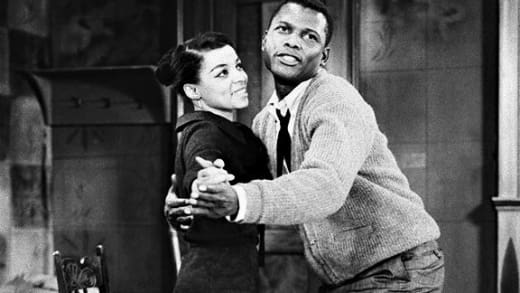 Although her work spanned much in terms of greatness, we'll always remember her most for her role in A Raisin in the Sun opposite Sidney Poitier (photo above).
She played dozens and dozens of characters, and made quite the impression on younger audiences in Spike Lee's Do the Right Thing and Jungle Fever.
Although her family confirmed her death at the age of 91, they did not disclose any other details.
Take a look at other screen stars we have lost in 2014.