Straight Outta Compton: Cast & Release Date Announced
by Joel D Amos at . Updated at . Comments
The long talked about NWA biopic is officially on its way. Universal announced today that the story of the revolutionary hip-hop group that featured Dr. Dre, Ice Cube and Eazy-E will hit theaters August 14, 2015 and the cast of Straight Outta Compton has been announced.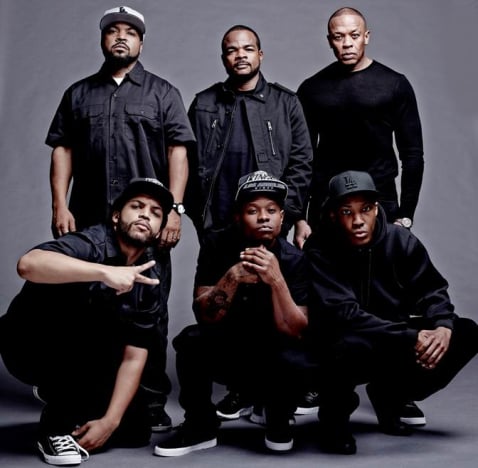 The cast will feature Ice Cube's son O'Shea Jackson, Jr. as the Wicked rapper, with Jason Mitchell portraying Eazy-E and Corey Hawkins set to star as Dr. Dre.
The film will be directed by F. Gary Gray, who worked with Ice Cube on Friday and also helmed The Italian Job.
Will Packer will be executive producer, with Dr. Dre, Ice Cube, Matt Alvarez and Tomica Woods-Wright serving as producers.
In the mid-'80s, the streets of Compton came alive with the sounds of NWA and a musical revolution was born. They reflected the feelings of life in America's inner cities and captivated a nation in the process.
We at Movie Fanatic cannot wait to see this flick, and it has only increased our feelings that summer 2015 will be the best ever.
Check out Cube's latest and watch Ride Along online.