The Fault in Our Stars Wins Big: Weekend Box Office Report
by Joel D Amos at . Updated at . Comments
All those fans of The Fault in Our Stars book turned out in droves as the Shailene Woodley starring version of the novel scored at the box office. The Fault in Our Stars banked a better than expected $48.2 million, easily beating the other new movie out this week, Tom Cruise's Edge of Tomorrow.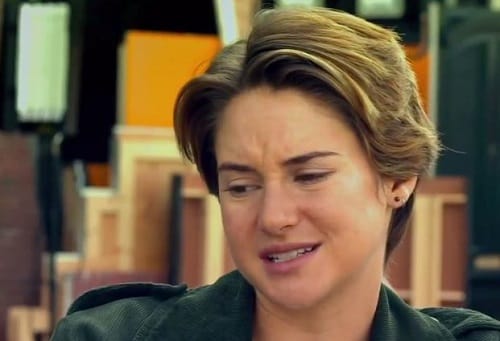 Edge of Tomorrow had to settle for third place and its $29.1 million take, which is still pretty impressive and most movies would take that kind of box office any week of the year.
Coming in just ahead of it was last week's number one, the Angelina Jolie starring Maleficent. Showing that the film based on Sleeping Beauty has serious legs, Maleficent added another $33.5 million to its total of $127.4 million in two weeks.
Coming in fourth is the best X-Men movie in years, X-Men: Days of Future Past. The film, in its third week of release, took in $14.7 million. The latest installment in the X-Men franchise now has banked $189.1 million.
Closing out the top five is the Seth MacFarlane film A Million Ways to Die in the West. The comedy earned $7.2 million in its second week of release, for a total cume of $30.1 million.
Box office top 10:
1. The Fault in Our Stars, $48.2 million
2. Maleficent, $33.5 million
3. Edge of Tomorrow, $29.1 million
4. X-Men: Days of Future Past, $14.7 million
5. A Million Ways to Die in the West, $7.2 million
6. Godzilla, $6 million
7. Neighbors, $5.2 million
8. Blended, $4 million
9. Chef, $2.6 million
10. Million Dollar Arm, $1.8 million