Sure, we know that Goonies 2 is happening, but what else can star Sean Astin tell us? While he participated in a Reddit AMA to promote a documentary he's trying to get made, he was asked about where things are with the highly anticipated sequel to the '80s classic.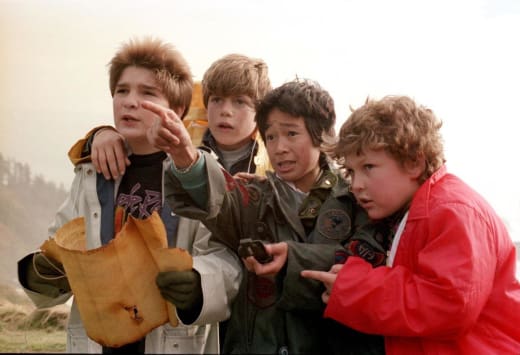 "The first one was magic. The second one will be too, or Steven (Spielberg) and Dick (Donner) won't do it," said Astin.
That's the key -- if there is no magic, it won't happen.
So, while Donner says "we're doing a sequel," it solely means that they're working on the story. And yes, Donner said that Spielberg has an idea for a sequel, and that screenwriters are currently writing it. But the entire thing will will not happen unless there is a "magic" quotient that equals the previous one.
And given that when you watch The Goonies online, there is a whole lot of magic, the stakes could not be higher.
Stay tuned!