It seems only fitting that on the same day that The LEGO Movie DVD hits that The Grand Budapest Hotel DVD arrives and that the latter would go LEGO.
We've got a fascinating video to celebrate the release of the home video for Wes Anderson's latest where LEGO artist Ryan Ziegelbauer and his team of eight builders construct the famed Grand Budapest Hotel with LEGO!
As you can see from our theatrical The Grand Budapest Hotel review, this has to be one of the most anticipated home video arrivals of the year. It is our favorite Anderson movie, even if just by an inch.
The Grand Budapest Hotel
stars Ralph Fiennes as you've never seen him before, as well as an all-star cast that includes Owen Wilson, Jason Schwartzman, Tilda Swinton, Bill Murray and so many more!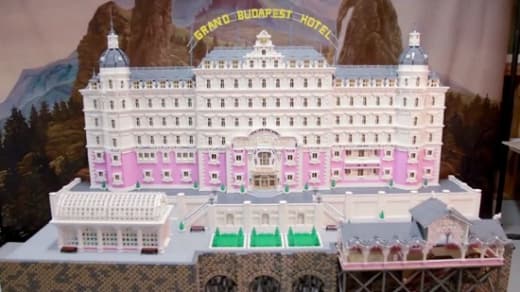 Check back for our The Grand Budapest Hotel DVD review on June 17 when the film arrives.