The Rover is one riveting piece of work. The Robert Pattinson and Guy Pearce starring film landed on our Top 13 of 2014 so far, and judging by that The Rover trailer alone, this is a Pattinson performance that should firmly have his fans cheering and legions of others eager to see what he's going to do next. 
To celebrate the arrival of a stunning turn in a riveting movie, we've giving away something truly special for two Movie Fanatic readers: A signed The Rover poster by Pattinson, Pearce and director David Michod.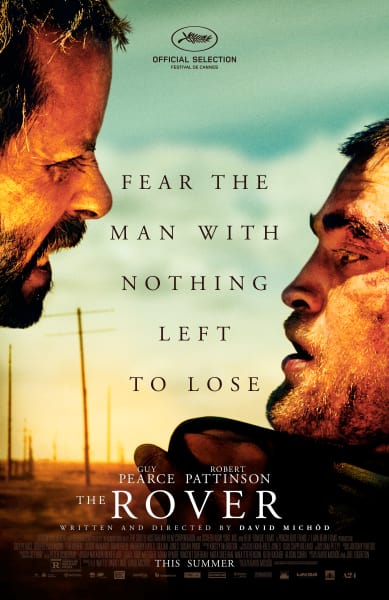 The Rover is in theaters now and tells the story of a post-apocalyptic Australian Outback where Pearce is alone, driving around in his car passing the days away.
When his vehicle is stolen by a crew that includes Pattinson, in a hubbub Pattinson is left behind and Pearce takes him hostage. He wants his car and will do anything to get it. And we mean anything.
To see how far Pattinson has come, watch Twilight online and it is simply stunning. 
Use the widget below to enter on Facebook or Twitter. There are three unique ways to enter, and by entering all three ways you can increase your chance at winning!