The Rover: Guy Pearce Loved the "Grueling" Outback Shoot
by Joel D Amos at . Updated at . Comments
If Guy Pearce looked like he was melting under the scathing Australian Outback sun in The Rover -- that is because he was. And he wouldn't have had it any other way.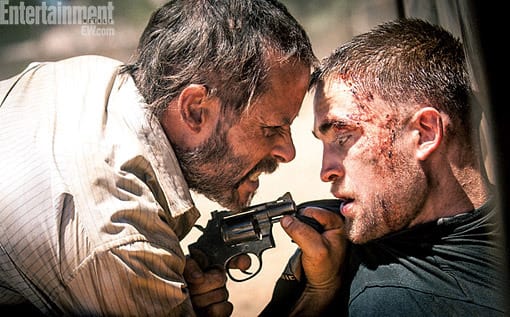 "It was great being out on location. It was great. The heat, obviously, is one of the big things we were experiencing in the story anyways. So it was grueling and it was hot, but it was mixed with those incredible locations," Pearce told Movie Fanatic. "So it was all part of the experience. It's kind of amazing being out there."
Pearce was impressed with director David Michod's previous work Animal Kingdom, and knew that the man knows how to create a tenor in a movie -- and to him, that appears to be the most important cinematic trait.
"One of the things I really respond to is the tone of a movie," he admitted.
"I think it's one of those things you really feel through your skin. In a sense that enables you to understand the rhythm of the character. It's the kind of stuff you are aware of to a certain degree even if you don't necessarily talk about it everyday."
As told to us in our Robert Pattinson interview, the actor uses a gun quite regularly in The Rover, and had difficulty with it. Pearce mirrors his co-star's feelings on the subject.
"I've done tons of movies with guns. I've shot a lot of people," Pearce said and laughed.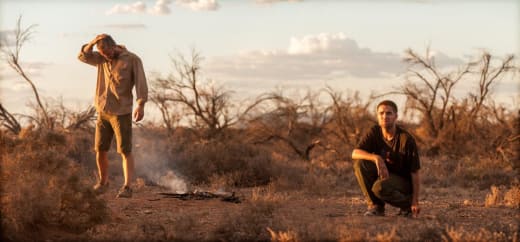 "I think I've been shot a few times. I, too, have a real issue with guns. I find they should just be banished off the face of the Earth. They're awful things. I feel really comfortable with them now, as a prop, because I've done so many things with guns. It's ridiculous, and it's enticing, and it's awful all at the same time. It just astounds me that so many people own guns in the world."
As seen in The Rover trailer, this is a film that follows Pearce's effort to get his car back that was stolen by Robert Pattinson's brother. There is a lot that isn't said in this film, and that too was a challenge and an appeal for Pearce.
"It's interesting as an actor, because you're half thinking about what your character should be thinking about, and you're half thinking about the technical stuff -- camera position, and which way is gong to evoke more of the emotion," he said of the movie's quieter moments.
"I like not to think about that stuff too much, but sometimes you can't help it. It changes all the time, but I think, particularly with a movie like this -- it's so subtle, but heavily laden with deeply rooted emotional stuff. You're just trying to sit in that emotional place, because that's what's going to translate the most honestly." 
Check out Pearce in two of our favorite roles of his and watch Iron Man 3 online and watch L.A. Confidential online.