Think Like a Man was the number one movie when it arrived in 2012, and Think Like a Man Too has done the same with its premiere this past weekend. The Kevin Hart-starring sequel banked $30 million, besting last weekend's top movie -- 22 Jump Street -- by a mere $1 million.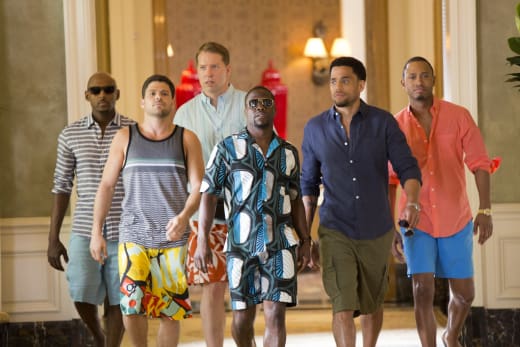 This time out, the cast heads to Vegas in the sequel to Think Like a Man, and it appears they scored big time. Those fantastic 22 Jump Street quotes are still packing in the audience as the Channing Tatum and Jonah Hill-starring cop comedy added another $29 million to bring its total cume to $111.5 million.
Third place belonged to How to Train Your Dragon 2. The animated sequel earned $25.3 million in its second week of release. The DreamWorks Animation pic has now grossed a total of $95.2 million.
Angelina Jolie's Maleficent continued to roll in its fourth week of release, staying in the top five in the fourth spot with $13.5 million. The only other huge wide release to open last weekend, Jersey Boys, had to be satisfied with a fifth place finish. The Clint Eastwood-directed musical closed out the top five with a debut haul of $13 million.
Box office top 10:
1. Think Like a Man Too, $30 million
2. 22 Jump Street, $29 million
3. How to Train Your Dragon 2, $25.3 million
4. Maleficent, $13.5 million
5. Jersey Boys, $13 million
6. Edge of Tomorrow, $10.3 million
7. The Fault in Our Stars, $8.6 million
8. X-Men: Days of Future Past, $6.2 million
9. Chef, $1.84 million
10. Godzilla, $1.82