Transformers Age of Extinction Towers Over Competition: Weekend Box Office Report
by Joel D Amos at . Updated at . Comments
Transformers: Age of Extinction finished first at the weekend box office and even exceeded expectations with its opening weekend haul of $100 million. And yes, that is the highest opening weekend performance of any film in 2014.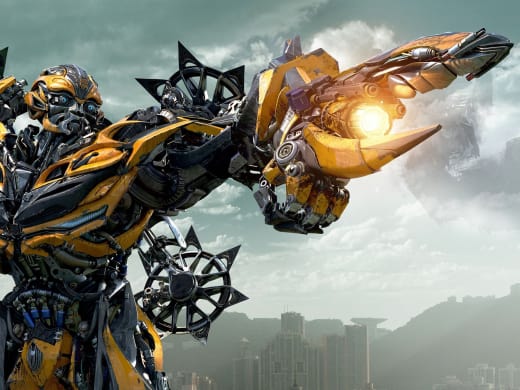 Despite all those critical reviews (check out our Transformers: Age of Extinction review), fans still turned out in droves -- and thus the magic of the Michael Bay franchise.
Meanwhile, 22 Jump Street added another $15. 4 million to bring its total to an impressive $139.8 million, and its fellow three-week-old movie, How to Train Your Dragon 2, landed right behind it in third place with a $13.1 million weekend take. The second How to Train Your Dragon movie has banked a total of $121.8 million.
Fourth place belongs to last week's number one movie, Think Like a Man Too. The Tim Story-directed ensemble comedy starring Kevin Hart added another $10.4 million to its total of $48.2 million.
Fifth place found Maleficent and it achieved quite a milestone with this weekend's box office receipts. The $8.2 million it made shot the Angelina Jolie-starring Disney movie over the coveted $200 million mark -- specifically, it has made $201.9 million!
Box office top 10:
1. Transformers: Age of Extinction, $100 million
2. 22 Jump Street, $15.4 million
3. How to Train Your Dragon 2, $13.1 million
4. Think Like a Man Too, $10.4 million
5. Maleficent, $8.2 million
6. Jersey Boys, $7.6 million
7. Edge of Tomorrow, $5.2 million
8. The Fault in Our Stars, $4.8 million
9. X-Men: Days of Future Past, $3.3 million
10. Chef, $1.7 million