X-Men Apocalypse: Looks Like Bryan Singer Will Direct!
by Joel D Amos at . Updated at . Comments
X-Men: Days of Future Past came out to huge success and has banked nearly $700 million at the international box office. We know that the sequel, which is called X-Men: Apocalypse is set to be released May 22, 2016 and is already in pre-production. What we don't know, is whether director Bryan Singer will be back.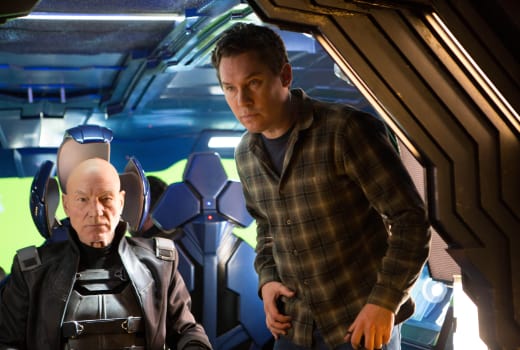 The scandal that kept him from press opportunities to promote X-Men: Days of Future Past seemed to have him put on hold in terms of all future projects. But in a country where innocence is presumed before guilt, it appears that Singer will in fact be on board for X-Men: Apocalypse when cameras start rolling.
Singer should feel good about his chances, because you can't go any higher in the 20th Century Fox food chain of authority than 20th Century Fox's President of Production Emma Watts. And given what she just told The Hollywood Reporter, Singer's safe.
"Right now we are totally at the outlining phase," Watts said of where X-Men: Apocalypse is at. "But nothing would make me happier than if it all worked out. It's always been the intention for him to do it."
There's the operative phrase Singer had to be thrilled to hear: "Always been the intention for him to do it."
We, for one, could not be more excited as his X-Men: Days of Future Past was in our minds, the best of the series. 
Check out Singer's first work in this world and watch X-Men online.