Avengers Age of Ultron at Comic-Con: Cast Shows Off Footage!
by Joel D Amos at . Updated at . Comments
Marvel head Kevin Feige finished his Ant-Man presentation and then turned to Avengers: Age of Ultron. He said that Joss Whedon was laid up in bed recovering from knee surgery, so he could not make the trip. But Feige said that there were a "whole lot of people who did."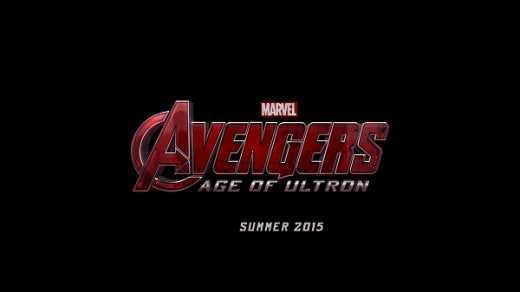 Taking the stage were Jeremy Renner, Samuel L. Jackson, Elizabeth Olsen, Chris Hemsworth, Mark Ruffalo (who was greeted with chants of "Hulk, Hulk, Hulk!"), Chris Evans, Cobie Smulders, Aaron Taylor-Johnson and of course, Robert Downey Jr., who arrived and threw roses into the crowd! And then, the crowd was treated to the Vision, Paul Bettany, and Ultron himself, James Spader.
Someone asked Hemsworth if there was something he'd like them to do with Thor in this one. His reply: "Turn him into a woman," which of course Marvel did last week -- at least in the comics!
Among the details they shared was Evans talked about Captain America and how his character is much more comfortable in the modern world, and how in Avengers: Age of Ultron, he is just looking for his place in the world. And with SHIELD destroyed (at the end of Captain America: The Winter Soldier), the Avengers are all he has left.
Spader is at Comic-Con for the second time, after making his debut last year for The Blacklist. But, the response to this Marvel panel at Hall H is beyond anything he could possibly have imagined.
"I used to think that life could never get weird or crazy enough for me. But this is the weirdest, craziest place," Spader said.
Scarlett Johansson could not be there because she is expecting a baby, but she sent a video message that had the crowd cheering. She talked about being so glad to be back with this great cast and that she wishes she could be in San Diego.
Feige then unveiled the first footage from Avengers: Age of Ultron and it features the entire gang just hanging out, completely out of their costumes. Each is trying to lift Thor's hammer to no avail. This is just a great and classic Whedon moment of humor!
From Evans to Ruffalo to Don Cheadle, no one can lift it -- although Cap moves it a little! Then, a noise distracts. It's Ultron and a giant robot enters the room. He says, "There's only one path to peace. Your extinction!"
Then, the footage goes into a montage of great looking scenes including tanks rolling in the snow, Banner in a straightjacket, Black Widow in her new costume and Tony Stark's Hulkbuster armor (teasing a fight between Hulk and Iron Man).
Then it's a shot of Stark in what appears to be complete desolation. The Avengers lie around him completely disengaged.
Downey, clearly thrilled with the reaction, then addressed the crowd. "The thing about Marvel is that they've always got the next thing up their sleeve," he said.
Thanos himself appeared as Josh Brolin walked on the stage. It's just for a hello. Don't worry, people, he's very present in Guardians of the Galaxy!
Get ready for the May 1, 2015 arrival of Avengers: Age of Ultron and watch The Avengers online.