Benedict Cumberbatch is in San Diego for Comic-Con and it is largely to promote his upcoming role in DreamWorks Animation's The Penguins of Madagascar. He's also probably going to be a part of the presentation for his role as Smaug in The Hobbit: The Battle of the Five Armies.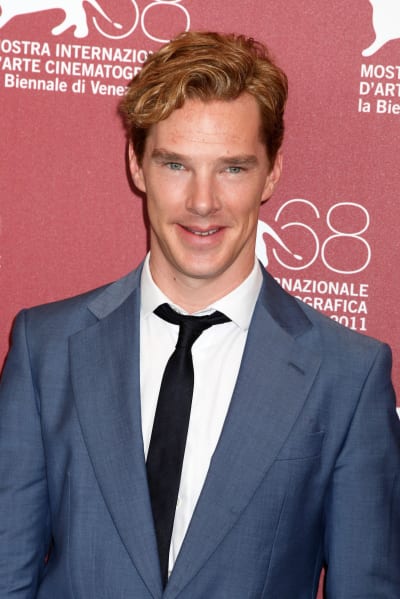 Yet, given that this is a comic book convention, rumors are flying about his attachment to the upcoming Marvel movie, Doctor Strange. Some have even argued that it is down to him and Tom Hardy, who is also here in San Diego for Comic-Con to promote his turn in Mad Max: Fury Road.
Immediately following The Penguins of Madagascar presentation, it didn't take long for someone to ask Cumberbatch about Doctor Strange. He told MTV News something quite interesting that leads us to believe Cumberbatch will not play the part in Scott Derrickson's upcoming Doctor Strange.
"As far as I'm aware, even if that was the case, it couldn't work out because I'm doing a little play called Hamlet in London. So I don't think I could even if that was in the cards. It sounds like a fantastic project. It's a shame if I miss out, but who knows?" Cumberbatch said.
And now to read between the lines, given that he clearly knows when Doctor Strange will film, we can at least confirm that he was approached about the role. "I couldn't possibly comment," Cumberbatch said.
The plot thickens! 
Will Doctor Strange become one of our favorite superhero movies? We'll see, but the below ones are!