Guardians of the Galaxy 2 Announced: When Will It Premiere?
by Joel D Amos at . Updated at . Comments
During the Marvel Studios presentation in Hall H, studio head Kevin Feige concluded their allotted time slot at Comic-Con for 2014 with a promise for the future. Guardians of the Galaxy does not even arrive until August 1, but early reaction has been so intense about the film (including from us), we've got news that the sequel is on its way.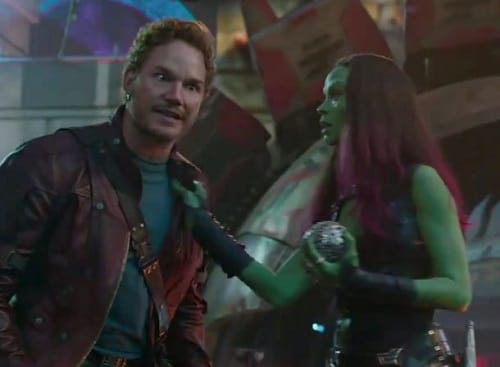 As the Avengers: Age of Ultron Comic-Con presentation was over, Feige mentioned that someone wanted to say something from London -- and it was Guardians of the Galaxy director James Gunn and star Chris Pratt.
"How much trouble would I get in if I just told them that Guardians of the Galaxy 2 is coming out," Gunn asked.
Then the logo of Guardians of the Galaxy 2 was announced for July 28, 2017, which is basically the current film's logo with a "2" next to it!.
"It's time the kids took over the candy store."  
After what we have seen in the first film, that July 2017 date is circled in pen for Movie Fanatic! We'll have more on Guardians of the Galaxy all next week.