Is Gareth Edwards Directing Boba Fett Stand-Alone Movie?
by Joel D Amos at . Updated at . Comments
We were thrilled when Godzilla director Gareth Edwards was tapped to helm one of the Star Wars stand-alone movies that will arrive in the years in between Episode VII, VIII and IX. But, we were curious as to which one it would be.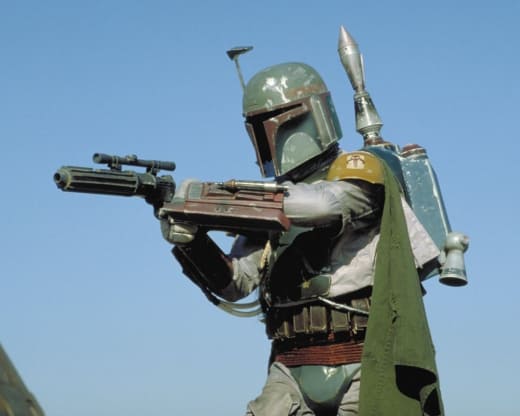 We had heard about three possible "origins" or even solo story movies for Han Solo, Yoda and Boba Fett.
Now, from what was recently discovered in an IMDB page, it appears that Edwards will in fact be bringing the Boba Fett story to life as his stand-alone film.
Josh Trank was recently announced as director for another (and Rian Johnson for Star Wars: Episode VIII), and we'll leave that conjecture for another day. But, having Edwards helm the Boba Fett story, we think, is a perfect fit.
This is a director that keenly knows how to have enormous (heck, Godzilla has to be the biggest) set pieces cook with action, heart and characters that we care about (Bryan Cranston's Godzilla character was brilliant).
Here's hoping that IMDB is right and that Edwards is the man bringing back Boba Fett!
Fett is one of our favorites, but here are a few of our not-so favorites from the Star Wars universe!