Comic-Con is abuzz that a major announcement from Marvel Studios will be landing tomorrow that they have found their Doctor Strange for director Scott Derrickson. Last week rumors had placed Benedict Cumberbatch as Doctor Strange, but given what Cumberbatch said here at Comic-Con about it, that rumor died immediately.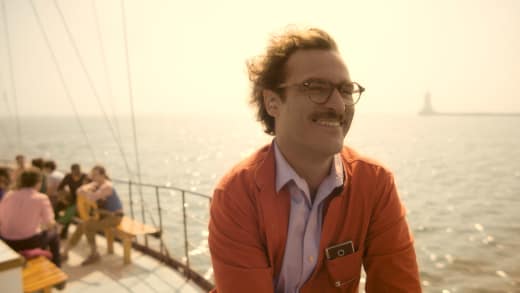 But, the word is now that Marvel's latest superhero will be Oscar nominee Joaquin Phoenix.
We think this is a fantastic choice because Phoenix is without question one of the greatest talents of his generation. Have you seen Her? Watch Her online if not, because that is the most delightful and heartfelt performance by Phoenix we've ever seen. Now, to think he can channel the emotional rollercoaster that is traditionally the backstory of most of our greatest superheroes, is utterly sublime.
Stay tuned as the Marvel announcements will come fast and furious to us here at Comic-Con tomorrow!
Will Doctor Strange become one of our favorite superhero movies? Time will tell, but these flicks are!