Lucy Exclusive Giveaway: Win $50 Gift Card & Movie Swag!
by Joel D Amos at . Updated at . Comments
In honor of the arrival of the next great film from one of our favorite filmmakers, Luc Besson, we are proud to present an exclusive giveaway for Lucy!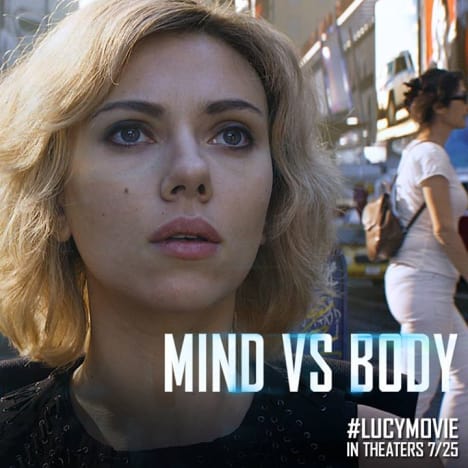 Lucy stars Scarlett Johansson as the title character, and as you can see from this Lucy trailer, she is a reluctant drug mule. But, the most interesting of side effects happens to her on that journey.
She is kidnapped and has drugs surgically implanted in her body. When she gets to the destination, she is kicked in a melee and the drugs are released. And thus, her adventure begins. As you can see in this Lucy clip, the drugs have given her superhuman powers, but in a sense, they are powers we all posses -- they're just locked in our brain.
As she starts using more and more of her brain power, the most extraordinary things happen.
Lucy lands July 25 and also stars Morgan Freeman.
Besson has only directed a handful of movies, although he has had his hands in dozens! We adore his work, from The Professional to what you can see when you watch The Fifth Element online. And who could forget his masterwork La Femme Nikita?
One lucky Movie Fanatic reader will receive a Lucy prize pack that includes a Lucy T-Shirt and hat (pictured below) and a $50 Visa gift card to help you reach your full potential!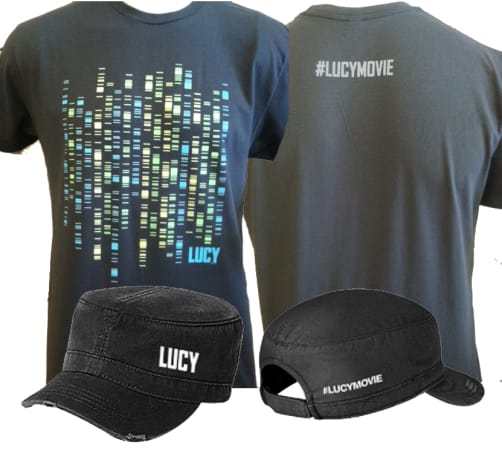 Use the widget below to enter on Facebook or Twitter. There are three unique ways to enter, and by entering all three ways you can increase your chance at winning!