Maleficent Becomes Angelina Jolie's Highest Grossing Movie
by Joel D Amos at . Updated at . Comments
Considering Maleficent achieved the highest opening weekend debut ever ($69.4 million) for Angelina Jolie, it's not surprising that with the news it passed the $600 million worldwide gross mark, the Sleeping Beauty villain origins story has become Jolie's highest grossing film in her entire career.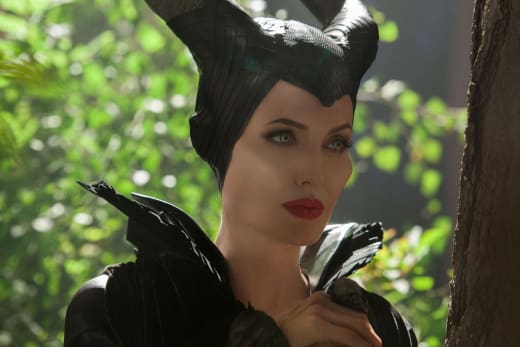 The blockbuster news for Maleficent was released by Walt Disney Studios today and it also contained this little nugget of information: The film was the 20th release in the lauded studio's history to achieve that mark.
The news gets even better as the box office receipts now put Maleficent in fourth place of the highest grossing movies of 2014.
What are the other three movies that have made more money this year than the film that gave us those Maleficent quotes?
Why, those would be X-Men: Days of Future Past with $713.9 million, Captain America: The Winter Soldier with $711.2 million and The Amazing Spider-Man 2 with $703.7 million. And yes, that means two of the top four films profit-wise are from Disney.