Miles Ahead: First Look at Don Cheadle as Miles Davis
by Joel D Amos at . Updated at . Comments
It seems like it has been forever that Don Cheadle has been trying to make the Miles Davis biopic. We could not be more thrilled with the arrival of our latest Entertainment Weekly as it features our first look at Cheadle as the legendary jazzman in the film that is perfectly titled Miles Ahead.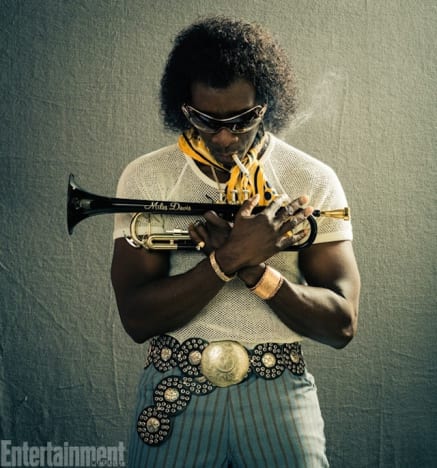 Cheadle is also directing the biopic which he promises will not be your usual biographical film story. In fact, it will feel much more like one of Davis' iconic recordings.
"You can [call it that] if you want, and there are elements of it that would make it that. But to me, that was something I was rejecting. I wasn't interested in that, and I'm not interested by all the things that a traditional biopic does," Cheadle said.
"I want to tell a hot story that's full of his music that feels impressionistic in that it finds a way to incorporate all his musical styles and influences and ideas. It needs to feel like his approach: 'I don't care about what happened before. I'm about what's happening now and about what's happening next.' That's Miles' marching orders to me."
We don't have a release date for Miles Ahead, so stay tuned. The film also stars Ewan McGregor and Michael Stuhlbarg.
And be sure to check out Cheadle in action when you watch Iron Man 3 online.