Noah DVD Review: Russell Crowe's Biblical Storm Finds a Home
by Joel D Amos at . Updated at . Comments
Darren Aronofsky may have seemed like an interesting director to bring the classic bible story of Noah to life. But when his effort landed on screens in the form of Noah, audiences responded in droves to the epic.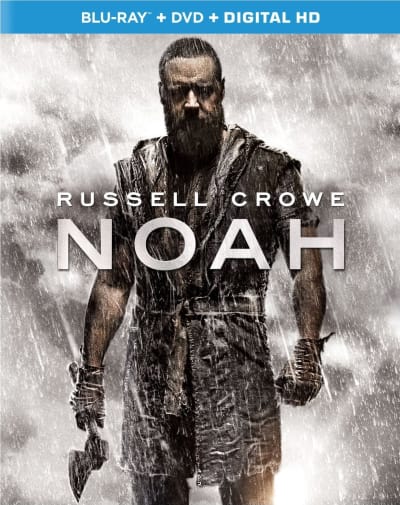 Now Noah has arrived on DVD, Blu-Ray and digital download and what is so fascinating is that even though it is an epic that should be seen on the biggest screens on the planet, due to Aronofsky's storytelling style and character building, it still works immensely well on the small screen. But, given that most people's "small" screens are HDTV with dozens and dozens of inches of screen… expect that flood to still come at you full force on home video!
Audiences and critics responded (check out our theatrical Noah review) to Noah as the film became a $300 million-earning smash.
And now that it is out on DVD, Blu-Ray and digital download, the film can have that audience grow exponentially. What is so terrific about the Aronofsky film is that it doesn't feel religious, so it should not have its audience limited by faith. This is just simply a theatrical epic that happens to be about a story from the bible.
As you can tell from the Noah trailer, the story is one you know. But, there are numerous elements of the Noah tale that you do not know and they are truly compelling on so many levels in Aronofsky's film.
Having a cast that includes Oscar winners Crowe, Jennifer Connelly and Anthony Hopkins sure didn't hurt anything. And young stars Emma Watson and Logan Lerman also bring major chops to their roles.
The Noah bonus features number only three really, but each is impeccably chosen for what it explores and takes the viewer further into the world of the man who built the Ark and saved life on our planet.
Noah was shot at the most beautiful landscapes in Iceland that almost feel like another character. The bonus feature Iceland: Extreme Beauty explores that world and shows why the country has become a hot bed for filming lately. Aronofsky used his topography wisely and through this documentary look at Iceland as film backdrop, by the time it ends, you'll be saving your money for a trip to the country for your next vacation!
Then, the last two bonus features focus on the Ark, and the very different elements that went into creating the interior and exterior of the home for civilization to survive a planet-destroying flood.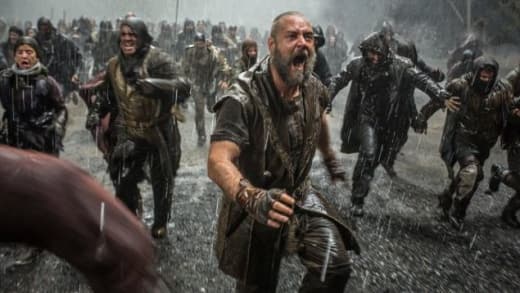 The Ark Exterior: A Battle for 300 Cubits shows how Aronofsky and his team literally built an Ark in Iceland to scale. The payoff is immense as the viewer can truly feel the power of this vessel and all it represented by it being real instead of some set-meets-CG creation.
And then there's the inside where all the animals would live, so they could once again prosper when Noah found dry land. The bonus feature The Ark Interior: Animals Two By Two illustrates the painstaking detail filmmakers took with accurately portraying how the entire world's worth of animals, birds and all sorts of non-human life, would co-exist on this ark that would float the seas that cover where their homes once lay.
Intrigued? Watch Noah online now and witness a biblical epic that truly embodies that description.