We were treated to a first Pixels photo the other day to celebrate the Sony Pictures movie coming to Comic-Con. And what a forum for the film to first get showcased as it tells the story of what would happen if aliens misinterpreted the signals from classic video games as a threat to invade. So… they invade us in the form of those video games to fight back in the same manner.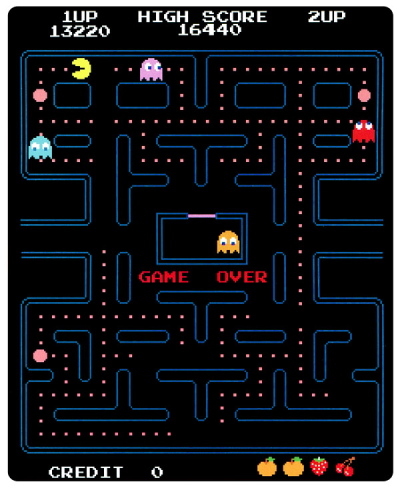 Now, we know which of the classic video games will be featured in the film that stars Adam Sandler, Josh Gad and Peter Dinklage as classic video game champs who may be our only hope of saving the planet.
Look for PAC-MAN, Centipede, Galaga (our personal favorite), Frogger, Q*bert, Space Invaders (appropriately enough) and Donkey Kong.
The film is directed by Chris Columbus (writer of those Goonies quotes), and he was clearly thrilled that all these classic video game companies were able to get behind his film.
"There would be no way to make the movie without these legendary characters – they are as important to the film as the roles that Adam, Kevin, Michelle, Peter, Josh, and Brian are playing," he said in a statement.
"It was a real thrill to see everything come together exactly as we envisioned it, and we're grateful to have all of these fantastic companies on board."
At this week's Comic-Con, the Hard Rock Hotel in the Gaslamp Quarter will be taken over by these classic video games to celebrate the coming of Pixels! We will be there and bring you details.
Pixels is based on a short film by Patrick Jean -- check it out below. And while you're at it, witness a Columbus classic and watch The Goonies online.