A live action/CG animation version of Disney's The Jungle Book has found its Mowgli. Newcomer Neel Sethi scored the role after a global search looked at thousands of candidates.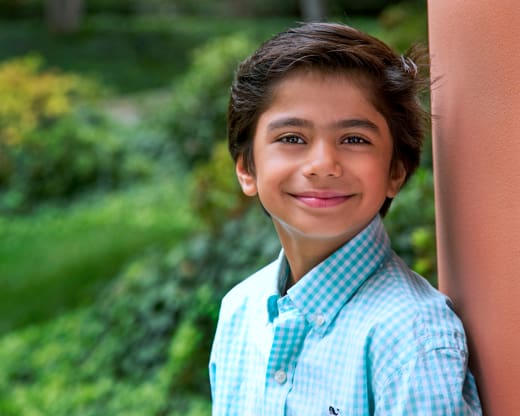 "Casting is the most important element of any film and finding the right kid to play Mowgli was imperative," said director Jon Favreau. "Neel has tremendous talent and charisma. There is a lot riding on his little shoulders and I'm confident he can handle it."
Taking on an iconic role is no easy feat and according to casting director Sarah Finn, Sethi possessed all of the attributes that are needed to bring a classic Disney character to life on the big screen when The Jungle Book hits theaters in 3D on October 9, 2015.
"Neel embodies the heart, humor, and daring of the character," Finn said.
"He's warm and accessible, yet also has an intelligence well beyond his years and impressed us all with his ability to hold his own in any situation. Even though he has no professional acting experience, his natural charisma and instincts jumped out at us."
Neel will be the only live actor onscreen in the film. They've already announced that Sir Ben Kingsley will be Bagheera, Scarlett Johansson will voice Kaa, Idris Elba will be Shere Khan and recent Oscar winner and member of the Star Wars: Episode VII cast Lupita Nyong'o will voice Rakcha.
Here are some other Disney animated films we'd like to see as live action. And be sure to check out our The Jungle Book quotes to see why the original is such a classic.