Transcendence DVD Review: Johnny Depp Uploads Himself
by Joel D Amos at . Updated at . Comments
Johnny Depp stars in Transcendence as a scientist on the cusp of creating something truly special in the field of artificial intelligence. When he realizes he's dying (no spoilers here as to why!), he uploads his subconscious into his computer and thus begins a truly haunting journey that now can be seen as Transcendence has premiered on DVD, Blu-Ray and digital download.
As shown in that Transcendence trailer, Depp becomes downright evil and begins his devilish journey by sucking money out of the world's banks. Next thing you know he's causing physical destruction and has an entire town built by those who will do his bidding as an anchor for his dreams of worldwide domination.
Transcendence is directed by Wally Pfister, who has served as Christopher Nolan's director of photography for years, including his Dark Knight trilogy and Inception. It also stars Rebecca Hall as Depp's wife, Paul Bettany as his colleague and friend, as well as Kate Mara, Cillian Murphy and Morgan Freeman.
When we published our theatrical Transcendence review, we reported that the movie experience was enjoyable, but that maybe it didn't go far enough. Where the story itself is lacking, the bonus features for Transcendence save the day for the DVD, Blu-Ray and digital download release. For those interested in the subject at the core of Transcendence, the featurettes are littered with fascinating information.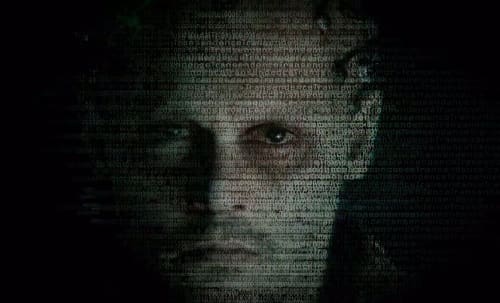 The bonuses on the Transcendence DVD, Blu-Ray and digital download all feature interviews with the all-star cast and delve deeper into the world that is much closer to real science than science fiction than you may realize.
We have to start with the What Is Transcendence? bonus feature which looks at the concept from a theoretical point of view in terms of the film, but also how close to fruition it is in reality. In that vein, we truly appreciated The Promise of A.I. featurette which allowed us to totally geek out as to where the world of A.I. is right now, and where it is heading in the future.
The visionary filmmaker behind the movie gets the spotlight in the informative Wally Pfister: A Singular Vision. If there's one thing that Transcendence is, it is a visual marvel.
The Transcendence DVD, Blu-Ray and digital download also includes a few clips and two trailers from the theatrical release.
Watch Transcendence online now and check out Depp's latest.