Transformers Age of Extinction is Top Grossing Movie of 2014 (So Far!)
by Joel D Amos at . Updated at . Comments
Well, it was nice while it lasted for X-Men: Days of Future Past. The Bryan Singer fantastic flick was the top grossing movie in the world for 2014 for a matter of days. It was just surpassed with this past weekend's box office by Michael Bay and his monolith that is Transformers: Age of Extinction.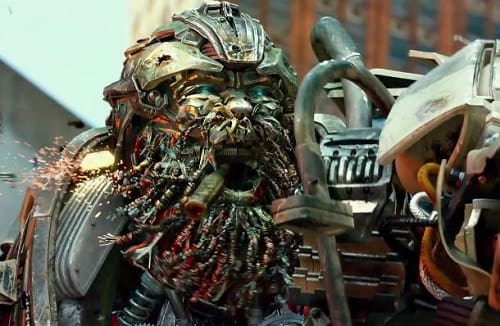 Despite it being slammed by critics (check out our Transformers: Age of Extinction review), stated by audiences as terrible (it has an ever-plundering CinemaScore rating) and generally having about as good of a reputation as Katherine Heigl, the fourth Bay film has become the world's biggest film -- and in only three weeks.
And guess what? It hasn't even opened in every territory on the planet yet!
The film that has given us those Transformers: Age of Extinction quotes has now banked $752 million (including $262 million in China, which gave the film a huge chunk of change to film there) and should easily jump over the billion dollar mark before all is said and done.
But for haters of the film, there is a silver lining in this news that one of the more despised movies in recent memory is also the one that people stopped going to see. The film is likely to become the first Transformers in the series to not make over $300 million in the U.S.
Here's a thought… let's all go see Guardians of the Galaxy, like in droves!
And remember those charming moments in the Steven Spielberg-produced first Transformers film that are now all but gone? Watch Transformers online and you'll see what we're talking about.