Warner Bros. Announces Comic-Con Presence: The Hobbit, Mad Max & More!
by Joel D Amos at . Updated at . Comments
The schedule for who will be at Comic-Con has been pretty light so far, except for the announcement by Mark Ruffalo about Avengers: Age of Ultron. But, today the cavalcade has begun as Warner Bros. has announced what movies it will bring to the iconic pop culture fan fest that begins in San Diego July 24.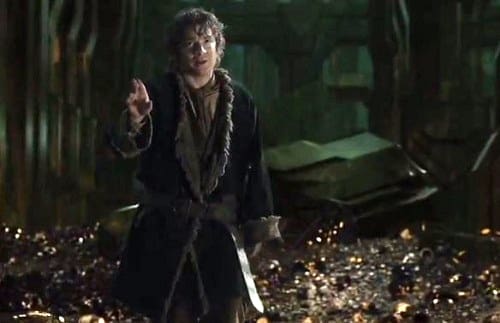 Leading the way will be an appearance by Peter Jackson in Hall H on July 26 where he will present a teaser trailer for The Hobbit: The Battle of the Five Armies.
Following him on the famed stage will be director George Miller who will present a first look at his Mad Max: Fury Road.
Then, the iconic filmmakers behind The Matrix, the Wachowskis, will take the stage and give audiences an extended look at their highly anticipated Jupiter Ascending.
Besides the supremely awesome trio of films they're teasing, look for the studio to celebrate the 75th anniversary of Batman throughout the fest. Details on that celebration to follow, but the big question will be: Does that mean Batman v. Superman: Dawn of Justice will show? We think there might be a surprise there!
Also, Warner Bros. will be presenting a special screening of their flick Into the Storm on July 23 at 10 p.m. at the Gaslamp Theatre.
Who else are we expecting at Comic-Con? Click through our slideshow and see!