We all know that the next project for Quentin Tarantino will be The Hateful Eight. But, what will he do after that?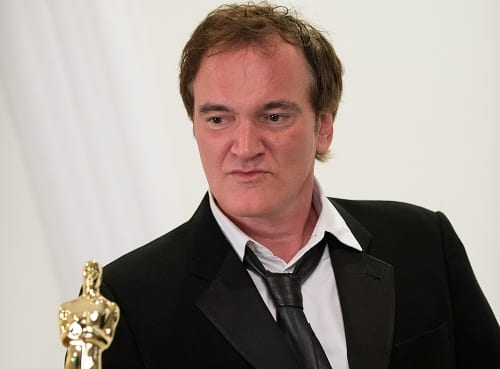 Tarantino was at Comic-Con to discuss his Django Meets Zorro comic book that is a spin-off of the Oscar-winning Django Unchained.
As The Hateful Eight is a Western and it is clear that Tarantino is currently fascinated with the genre, the question was posed at Comic-Con if he would ever consider doing any kind of sci-fi movie.
"If you had asked me a few years ago, I would have said, 'Nah, not really, I don't know.' But i have a little idea right now. It's a little flower, you know, like a bean sprout, but those tend to grow into stalks," Tarantino said.
"So this is the first time I'll be able to say 'maybe.' It won't be a spaceship sci-fi. It'll be Earthbound."
Then he did explain his thoughts on a certain sci-fi legendary series that has had its own few remakes over the years. Perhaps that is where we'll see Tarantino's first foray into sci-fi?
"A series that I would like to put a spin on is the Invasion of the Body Snatchers," Tarantino admitted.
"I want to take it from the pod people's perspective, so you're actually rooting for the pod people. I don't think they're so bad."
In the meantime, check out a few of Tarantino's classics and watch Django Unchained online and watch Pulp Fiction online.