X-Men Days of Future Past DVD: Bryan Singer Working on Director's Cut With Rogue Scenes Back!
by Joel D Amos at . Updated at . Comments
X-Men: Days of Future Past is one of the biggest hits of the summer, and although it is still generating ticket sales in theaters, it's not too early to think about the DVD and Blu-Ray.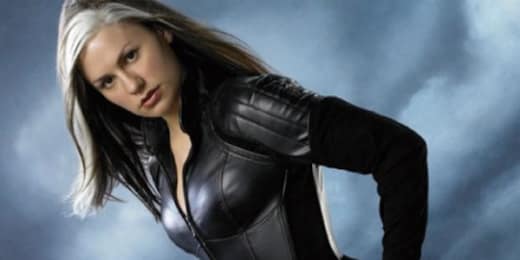 Fans of a certain mutant who had her part seriously reduced in editing were wondering whether a director's cut would include more footage of Anna Paquin's power-siphoning Rogue. One fan tweeted Fox, Singer and producer Lauren Shuler Donner asking that question. Donner answered! And it was a most affirmative "Yes! Coming later this year."
So, expect the X-Men: Days of Future Past DVD and Blu-Ray to include more footage than was seen in theaters via a Singer director's cut and those scenes of Rogue that were removed, somehow placed back in.
However, given that her role was to step in for an injured Kitty Pryde (Ellen Page) and that didn't really work so well, we're not sure how Rogue works back in.
Perhaps, she just appears in a deleted scene feature?
Singer is busy with "recording commentary for deleted scenes for DVD," he tweeted recently -- so this process is just beginning.
Stay tuned for more as details emerge!
Right now, you can see Paquin in action when you watch X-Men online!