X-Men Days of Future Past: DVD Release Date Revealed!
by Joel D Amos at . Updated at . Comments
Fox has announced their plans for the X-Men: Days of Future Past DVD release and it will come in two editions. Fans can get the regular ole DVD and Blu-Ray or the special collector's edition.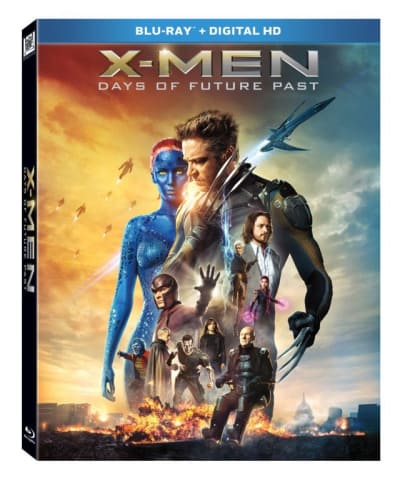 As we previously reported, Bryan Singer is working on an X-Men: Days of Future Past director's edition for the home video release that will feature more footage, including more of Anna Paquin's Rogue.
Look for the X-Men: Days of Future Past DVD and Blu-Ray on October 14, but fans can get it earlier on September 23 as it will debut then digitally.
The special collector's edition will feature even more bonus materials, but also… a Magneto helmet!
More details to come in terms of bonus features. Stay tuned! Until then, you can see the previous X-Men film when you watch X-Men: First Class online.