Zoe Saldana is one busy actress with all her franchises! This Friday she has Guardians of the Galaxy coming out and we already know from that Comic-Con announcement that Guardians of the Galaxy 2 is coming soon. And then there's Star Trek -- she will be shooting Star Trek 3 in the coming years for a director who is not J.J. Abrams (as he's a little busy with that Star Wars: Episode VII movie).
Then, she has Avatar.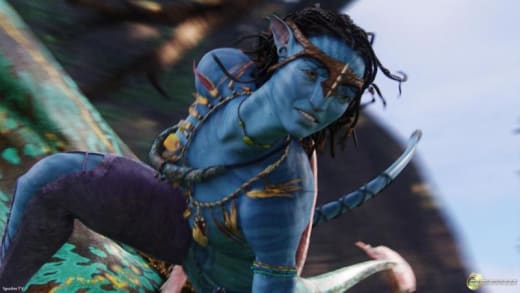 Saldana has that next on her plate as she was talking with the Daily Mirror and admitted that she is thrilled for the shoot because she lives in Los Angeles and all three films will be shooting back to back to back in that city.
"James Cameron is still working on the final drafts of the script and then everyone in the cast will get the call," Saldana said.
"We're going to be shooting mainly in Los Angeles and that will make things easier for me since I live there, because we're doing the sequels back-to-back and it's going to take at least eight or nine months or more to finish the (three) films."
Stay tuned as the sequels get shooting, and until then, watch Avatar online.