Avengers Age of Ultron: Joss Whedon on Captain America's Search for the Winter Soldier
by Joel D Amos at . Updated at . Comments
At the end of Captain America: The Winter Soldier, Cap went off with Falcon to search for his World War II buddy, Bucky Barnes, aka the Winter Soldier. So, how does Avengers: Age of Ultron writer-director Joss Whedon deal with that aspect of the Marvel universe when Cap is clearly a part of the Avengers in his movie?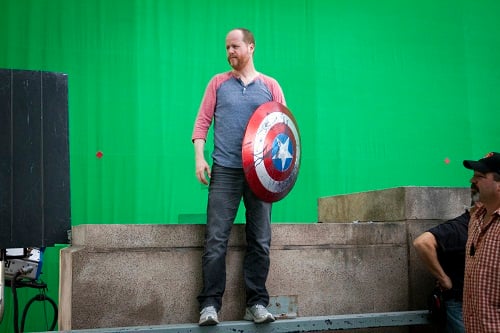 Whedon was part of a Nerd HQ panel at Comic-Con that has just become available online where he addresses just that!
"The fact is, Ultron is a clear and present danger and Bucky's in the wind. We do mention the fact that that's his sort of primary thing, but he's also working with the Avengers too," Whedon said.
"We're not ignoring it, but he definitely has to deal with a mad 8-foot robot, because that's one of those things that you put it off and it just gets worse."
Well, there you have it. Cap is searching for Bucky, but has to put that on hold because of the mayhem caused by James Spader as Ultron -- which actually, given what the Russo brothers said about Captain America 3 yesterday, fits right in!
Oh, those Marvel people, always one or fifty steps ahead. While we wait for the sequel, watch The Avengers online!