After Wesley Snipes essentially began his comeback since serving two years in jail for tax evasion with The Expendables 3, it looks like his dream of being Blade again is back on.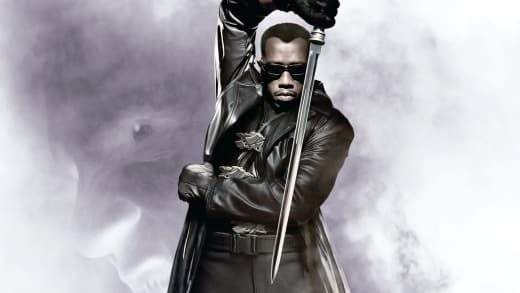 The NY Daily News column, Confidenti@l, is reporting that Snipes has secured a deal that will pay him millions, as well as a percentage of the back-end profits and that filming will commence sooner rather than later.
"Confidenti@l has learned Wesley Snipes is set to reprise his lead role in Blade, the 1998 vampire thriller that made more than $130 million and generated two sequels," the site reported.
As Blade is one of our favorites, we're kind of excited about this news, and judging by his kick-ass performance in The Expendables 3, we know Snipes can inhabit the action hero that is part vampire and part human effectively.
No details yet on plot, timing or anything more than the above for that matter. But, you know that Movie Fanatic will bring it to you as soon as any info is available!
Until then, watch Blade online and see how Snipes and his anti-hero first got started!