As the Captain America: The Winter Soldier DVD release date inches closer (September 9), attention for that Marvel superhero turns to the upcoming effort that is, for now, called Captain America 3. A big question for those involved is: Will the Winter Soldier return?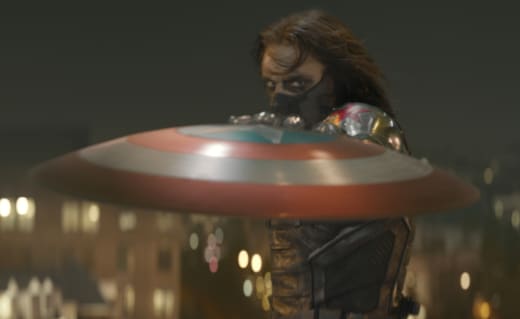 Joe and Anthony Russo, who helmed Captain America: The Winter Soldier, recently admitted that the character played by Sebastian Stan will in fact return in the sequel to their smash hit. In hindsight, how could he not?
"Thinking about where that relationship can go is a piece of the puzzle for us for sure. That character is a wonderfully, beautifully tragic figure in the sense of, is he the world's most feared assassin or is he the world's longest serving POW?" Anthony told Movies.com.
"Is he innocent by reason of insanity or the equivalent of it because he's been mind controlled or is he irredeemable? Is he ever going to be acceptable to Cap again as the friend that he used to be before he was the Winter Soldier? These are very philosophical, emotional questions that pique our interest and definitely form one layer of the next movie."
Well, there you have it! Until Captain America: The Winter Soldier comes home, watch Captain America: The First Avenger online!