Jim Carrey took to his WhoSay account and posted a parody poster of Lucy for Dumb and Dumber To.
It is bloody brilliant and plays on the Scarlet Johansson character from the Luc Besson blockbuster summer hit flick.  
First, look at the Lucy poster below and its tagline of, "The average person uses 10% of their brain capacity. Imagine what she could do with 100%."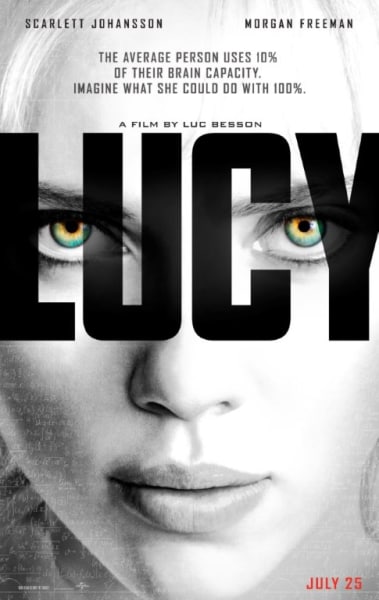 In the Dumb and Dumber To parody poster (in the slideshow below), Carrey presents his character Lloyd and shows what would happen if humans only used 1% of their brain capacity. Judging by his antics in that first Dumb and Dumber To trailer, we think 1% may be a little high!
Dumb and Dumber To also brings back Jeff Daniels and lands in theaters in November.
Get ready for the big sequel and watch Dumb and Dumber online.