Disney has announced a surefire holiday treat for fans of the movie Frozen. They are releasing a Sing-Along version of the Frozen DVD that will have all those songs we love to sing with the words right on the screen for the whole family to join in on the sonic festivities!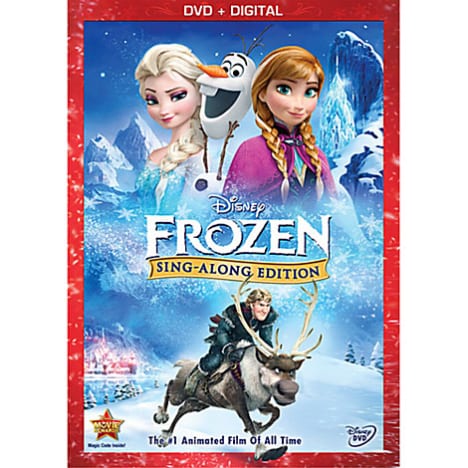 The Frozen Sing-Along DVD will land in stores November 18, and for those that made it the number one soundtrack of the year, this is the best news by far! Now you will be able to enjoy every word of all your favorite songs and effectively and accurately sing with Elsa, Olaf and Anna!
The release of the highest grossing animated film of all time will also include a new bonus feature entitled Breaking the Ice, as well as the original theatrical version of Frozen and the incredible short film that preceded it in theaters, Get A Horse! (which brings back Mickey Mouse!).
Can't wait to see Frozen? Watch Frozen online right now!