Guardians of the Galaxy Makes History: Weekend Box Office Report
by Joel D Amos at . Updated at . Comments
Although there were three new movies landing in theaters this weekend, including the highly anticipated sequel to Sin City, it was a familiar set of faces ruling the top of the box office charts as Guardians of the Galaxy had two reasons to celebrate.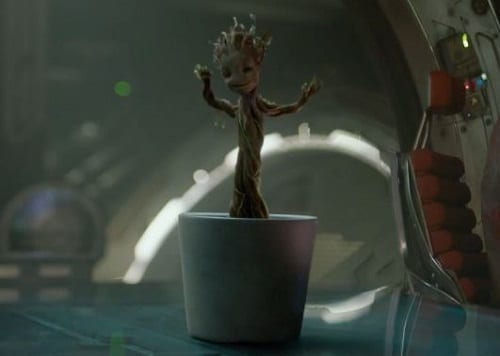 Guardians of the Galaxy was the number one movie this past weekend, but its $17.6 million haul was also enough to have it overtake Transformers: Age of Extinction to become the number one movie of the summer! And yes, all is now right with the world.
Not only is Guardians of the Galaxy the highest earning movie of the summer, but it scored the top spot on our Top 17 summer movies of 2014 list!
Guardians of the Galaxy narrowly beat back a solid challenge from the fresh flick If I Stay and the box office champ of the last two weeks, Teenage Mutant Ninja Turtles.
If I Stay, starring Chloe Grace Moretz, is based on the bestselling YA book. The unique take on life and death landed in third with an impressive $16.4 million, just behind TMNT's $16.8 million.
Those Ninja Turtles, who have already had Teenage Mutant Ninja Turtles 2 green lit, now stand at a total of $145.6 million in three weeks of release.
Fourth place found another solid week for the comedy Let's Be Cops. The Fox movie banked $11 million to bring its two-week total to $45.2 million.
The true football fable When the Game Stands Tall, another new release this week, closed out the top five with $9 million.
As for Sin City: A Dame to Kill For... the sequel that took nine years to get out to fans was largely ignored as it scored an eighth place finish with a disappointing $6.5 million.
Box office top 10:
1. Guardians of the Galaxy, $17.6 million
2. Teenage Mutant Ninja Turtles, $16.8 million
3. If I Stay, $16.4 million
4. Let's Be Cops, $11 million
5. When the Game Stands Tall, $9 million
6. The Giver, $6.7 million
7. The Expendables 3, $6.6 million
8. Sin City: A Dame to Kill For, $6.5 million
9. The Hundred-Foot Journey, $5.6 million
10. Into the Storm, $3.8 million