Made in America DVD Review: Jay-Z & Ron Howard Are a Dream Team
by Joel D Amos at . Updated at . Comments
Ron Howard and Jay-Z may seem like an odd pair, but the two have joined forces on a film, Made in America, that is nothing short of extraordinary.
Jay-Z started the Made in America festival that brings together acts from all walks of life to show the power of unity through music. Howard was tapped to bring his camera along and document the effort to get the fest off the ground and then to capture the performances themselves, as well as the behind-the-scenes moments that all add up to something musically and culturally magical.
Made in America is out now on DVD, Blu-Ray and digital download and features Howard's look at the performances as wide-ranging as headliner Jay-Z, Pearl Jam, Kanye West, Run-D.M.C., Santigold, Jill Scott, Gary Clark Jr. D'Angelo, Dirty Projectors, the Hives, Rita Ora, Passion Pitt and Skrillex.
Howard also turns his camera on the musicians and organizers in a series of interviews that brilliantly shed light on the entire experience. After watching Made in America, we are beyond thrilled at the news that Howard will embark on a documentary that chronicles the short, but powerful, touring life of the Beatles. Howard's documentarian skills are as powerful as those that have given him an Oscar for Best Director for his narrative work.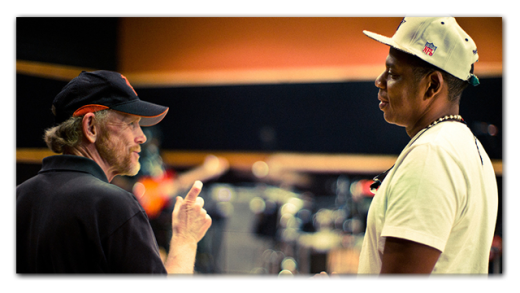 Jay-Z and Howard are completely in synch in their message and the means with which they get it across. As the story builds towards the concert, it is a fascinating study in how someone as powerful as Jay-Z still has to break down walls in order to do something that will clearly benefit society. Might we say that Made in America is as inspiring and educational as it is entertaining.
Check out the Made in America trailer, and we're sure you'll want to watch Made in America online. By the film's closing credits, you'll see firsthand how this singular celebration of music can and will change people's lives.