Richard Attenborough Dies: Jurassic Park Actor, Oscar-Winning Director Was 90
by Joel D Amos at . Updated at . Comments
Another week begins, and the movie world mourns another icon in Lord Richard Attenborough. Last week we said goodbye to Robin Williams and Lauren Bacall, and now we are saluting the life and art of a true legend in Attenborough.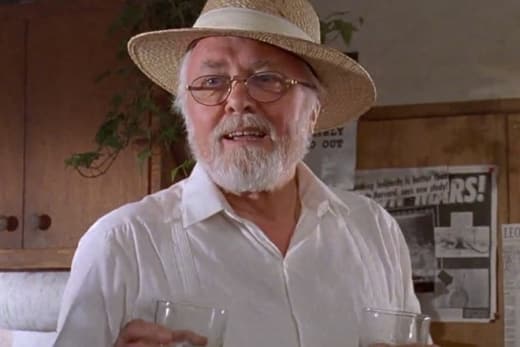 Attenborough won his Oscar for directing Gandhi, besting Steven Spielberg's E.T.
Spielberg would go on to direct his friend in Jurassic Park as the actor would play the famous role of Dr. John Hammond, who would utter one of the most famous Jurassic Park quotes, "Welcome to Jurassic Park."
He acted for 27 years before getting behind the camera in 1969 with his work on Oh! What a Lovely War. He was also the man responsible for giving us the unforgettable A Bridge Too Far.
Gandhi was a lifelong passion project for the British icon. He spent 20 years bringing it to life and the film would go on to win eight Oscars, including Best Picture, as well as a Best Actor trophy for Sir Ben Kingsley. Ten years later, Attenborough guided Robert Downey Jr. in Chaplin to his first Oscar nod.
Spielberg, a longtime friend and admirer of Attenborough, released a statement that pretty much sums up how we all feel about this loss.
"Dickie Attenborough was passionate about everything in his life - family, friends, country and career. He made a gift to the world with his emotional epic Gandhi and he was the perfect ringmaster to bring the dinosaurs back to life as John Hammond in Jurassic Park. He was a dear friend and I am standing in an endless line of those who completely adored him."
Don't miss Attenborough in one of his finest moments and watch Jurassic Park online.