Ricky Gervais Making Movie Based on His The Office Character
by Joel D Amos at . Updated at . Comments
Ricky Gervais must have had a taste of the singing bug with his turn in Muppets Most Wanted because he's bringing back his The Office character as he tries to make it as a pop star.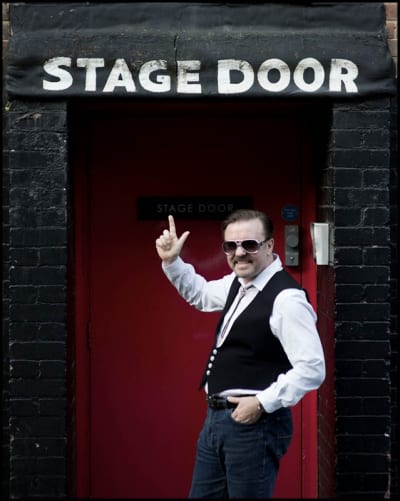 It's been 10 years since Gervais hung up his suit and tie as David Brent, and now he 's bringing him back for a film that is currently being called Life On the Road.
The film will be shot in the same manner that The Office was, documentary style. And it will follow Brent as he walks away from his life as a salesman to pursue his dream of making it in the music industry. This is not too far from Gervais' own life as he got his start in just the same manner, trying to sing his way to the top!
"We find out what Brent is doing now and what's happened in the last 15 years since his redundancy from his beloved Wernham Hogg," Gervais said in a statement.
Stay with Movie Fanatic as we bring you more on this welcome news. We always adored Gervais in his The Office role and felt its run was way too short. 
Check out Gervais in another one of his great film works and watch Night at the Museum online and witness his return in the Night at the Museum: Secret of the Tomb trailer!