Robin Williams, the beloved Oscar-winning actor and comedian, has died at the age of 63. Williams' publicist would not comment on his cause of death (authorities think so far that it was a suicide) but did release a statement about his passing.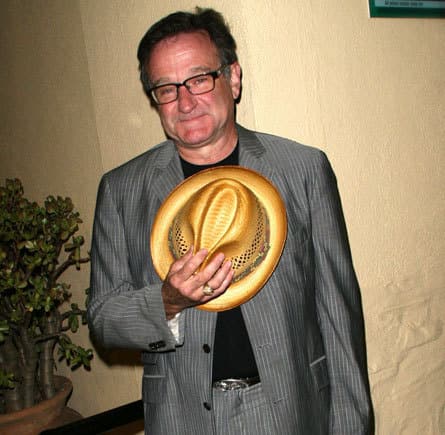 "Robin Williams passed away this morning. He has been battling severe depression of late. This is a tragic and sudden loss. The family respectfully asks for their privacy as they grieve during this very difficult time," the statement read.
According to a press statement released by the Marin County Coroner's office, they said that the cause of death was "suicide due to asphyxia."
Williams won his Supporting Actor Oscar for his role in the Matt Damon-Ben Affleck penned Good Will Hunting and was currently making a successful return to television with his work opposite Sarah Michelle Gellar in The Crazy Ones.
Williams made dozens of films and was probably best known for his roles in Good Morning Vietnam, Dead Poet's Society, Mrs. Doubtfire, Flubber, Jack, The Birdcage, Jumanji, Patch Adams and of course the voice of the genie in Aladdin.
Check out Williams at his best and watch Good Will Hunting online.