Robin Williams Ruling Amazon Charts: 70 Percent Are Williams Movies!
by Joel D Amos at . Updated at . Comments
Normally when a celebrated actor or actress passes, there is an increased interest in their previous work that sends a few of their films up the sales charts. Perhaps speaking to how upsetting it was when the news arrived that Robin Williams died, if you look at the Amazon DVD sales chart, you'll notice something astonishing.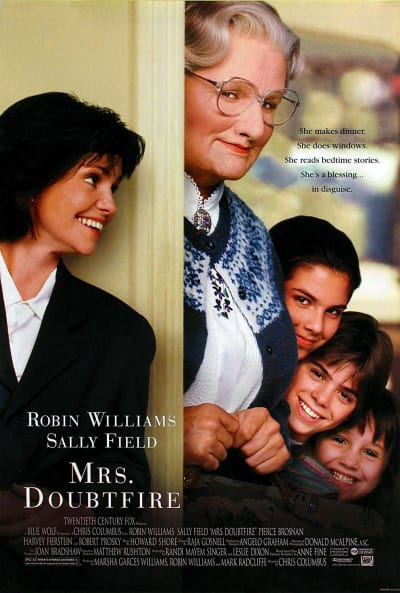 Seven of the top 10 movies on their sales charts as of today are films that star Williams!
Leading the way is Mrs. Doubtfire in the 2008 upgrade DVD of the comedy that also stars Sally Field. Also generating huge sales is Good Morning Vietnam, Hook, The Birdcage, Dead Poet's Society, Patch Adams and Good Will Hunting.  
Normally one or two of a late star's films will land in the top 10 for a few days. But, the fact that 70 percent of the Amazon top 10 are films that star Williams speaks to how much we as a society truly miss and adore this man and his work.
Many of these movies feature some of our favorite Robin Williams quotes and they are all on our list of 18 favorite Williams films. See which others are our faves, and click through the below slideshow.