Ron Howard and Tom Hanks Filming Dan Brown's Inferno!
by Joel D Amos at . Updated at . Comments
For fans of the character of Professor Robert Langdon played by Tom Hanks in The Da Vinci Code and Angels & Demons, we have some great news for you today.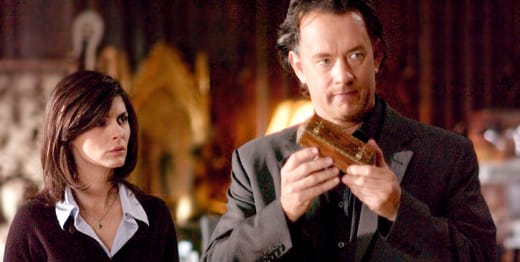 Hanks and Ron Howard are reuniting what they started with those The Da Vinci Code quotes to shoot author Dan Brown's Inferno. They're beginning the production in April and have set a release date of December 18, 2015.
The fourth novel in the Langdon series was published in 2013 and finds the professor heading to Italy seeking to solve the mysteries surrounding one of the greatest pieces of literature in human history, Dante's Inferno.
This time out Langdon faces his most fierce adversary (no word on casting of that rich role yet) and must find the connection between some of the most iconic pieces of art, science that seems otherworldly and questions that no one has answered in centuries.
And yes, if you recognize that release date… Hanks and Howard will battle Star Wars: Episode VII. Talk about brilliant counter-programming!
Watch The Da Vinci Code online and see how this whole thing got started.