We knew he would get better, but to hear that Harrison Ford and the Star Wars: Episode VII filming will be back at it the end of this month is still fantastic news.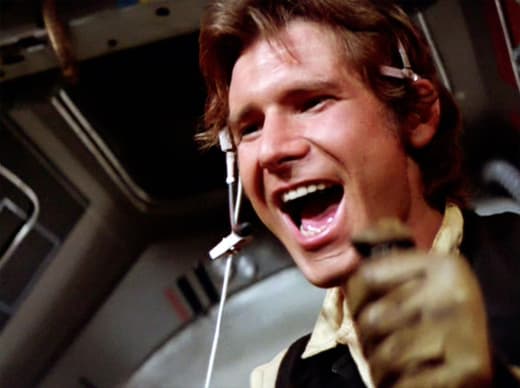 Ford broke his leg earlier this summer and it appears that his healing has gone well, Han Solo will suit back up and the entire Star Wars: Episode VII crew will start filming J.J. Abrams' space epic before August turns to September.
Many had wondered whether Abrams could still deliver the most highly anticipated movie in decades by its December 18, 2015 release date with Ford's injuries.
But, with a few rewrites, production shooting shuffles and a two-week break in filming altogether, it appears that the sci-fi filmmaking genius has managed to keep his film on track and the world will see his Star Wars story in mid-December of next year!
Ford appeared at The Expendables 3 premiere last week and looked great walking the red carpet, and that surely sent a message to the world that Han Solo was back and ready to board the Millennium Falcon and take off on a whole new adventure.